Being pregnant is a wonderful thing God has blessed women with, the feeling of growing a seed into a baby, an actual human being is so incredible! But when it comes to the birthing process most women have the same reactions to the idea, they think of words like "scared", "lots and lots of pain", and because of pain - "lots of pain medication". With this second baby my husband and I (ultimately me) made the decision to go all natural, medicine free and a birth at home experience having faith that God will be with us all the way.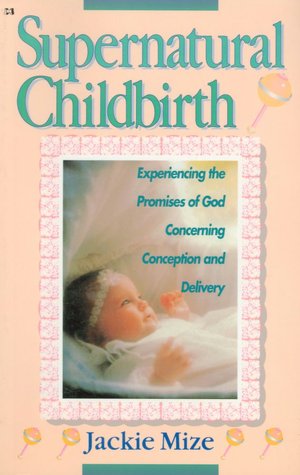 I started looking into Christian births and to my surprise there aren't many resources out there educating or talking about a Christian birth. During my venture I was watching many videos on Youtube on natural births and home births and I found a video of a Christian woman who had her baby naturally at home. She recommended a book called
Supernatural Childbirth by Jackie Mize
and without delay I ordered the book.
In the book Jackie talks about her birth experiences, having faith in Christ and believing God will bless her with a pain-free supernatual birth with all her children. Her testimony stated she did have pain-free and fast births with her children and I thought to myself I too wanted a pain-free supernatural birth!
Almost all my colleagues were shocked when I told them from the beginning that I was going to do a home birth. Their reactions included them telling me I should take the epidural, why have a natural birth? Why be in pain when you can have a pain-free birth with meds? What if something goes wrong, there won't be a doctor there... and the list goes on. But I had this calmness in me every moment like God was telling me not to even consider what they were telling me, that He will be there and He will make everything ok.
It's truly amazing that so many people think having home birth is dangerous, it's not the normal thing to do but it SO is! God has handcrafted women bodies to go through what it needs to to give birth to a human being, people need to start realizing that and trust Him, our creator.
What do you think about home births or natural births (medicine free)? How did you have your children or how do you want to have your children? Let me know!